When using a solvent-based cannabinoid extraction system, the solvent that was used in the extraction process is collected and reused, either through passive solvent recovery or active solvent recovery. While the extraction process for each is similar, there are key differences between passive and active solvent recoveries that may affect your operation.
To recover hydrocarbon solvent, the collection vessel is heated, which forces the solvent into a vapor state. This vapor is then condensed and moved back into the solvent tank to be reused. With active solvent recovery, the vapor is moved via a mechanical pump while passive recovery uses the pressure and temperature differential to move the vapor.
Passive solvent recovery utilizes recirculating heaters to evaporate the solvent and chillers to condense the solvent and separate it from the extract.
In contrast, active solvent recovery requires a gas compressor which aids in the transfer of gaseous phase solvents.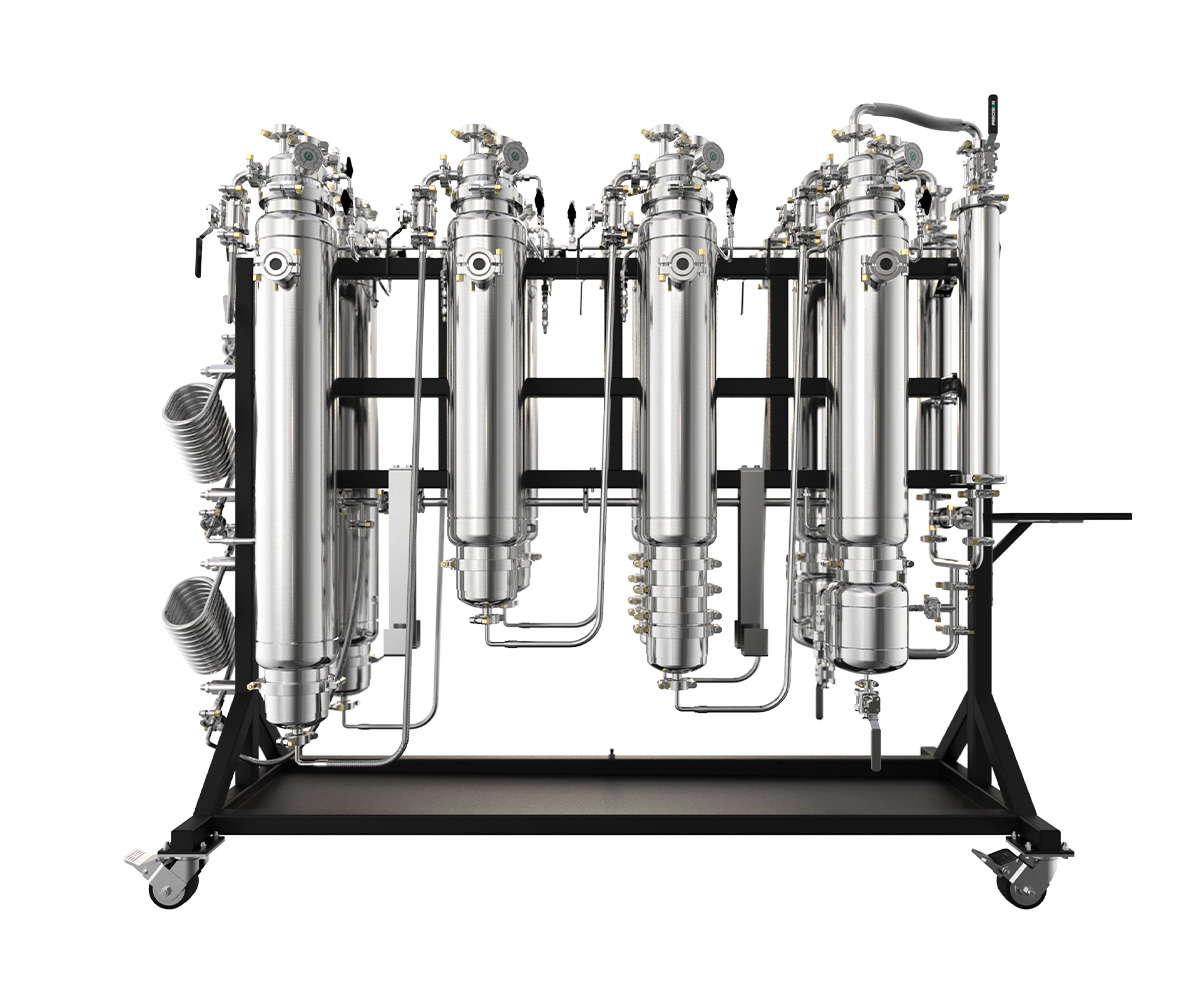 Passive vs. Active Solvent Recovery
Passive Solvent Recovery
Pros
Easy to Operate

Passive solvent recovery systems are engineered for simplicity, making them easy to operate. With fewer parts—notably, no pump—they also require less maintenance than active systems. This ease of use makes passive systems great for beginner operations and those looking to quickly onboard staff.

Fast Recovery Times

While you may think of passive systems as slower than active, recent innovations have overturned this assumption. Larger solvent lines, consistent pressure, and increased evaporation due to the utilization of falling film have vastly increased efficacy, allowing for the same results as older systems in half the time.
Cons
Higher Upfront Cost

The upfront cost for passive systems is typically more than active systems. However, these initial costs pay off down the line as passive systems have fewer points of failure than active, notably the lack of cost associated with a mechanical pump and pump maintenance.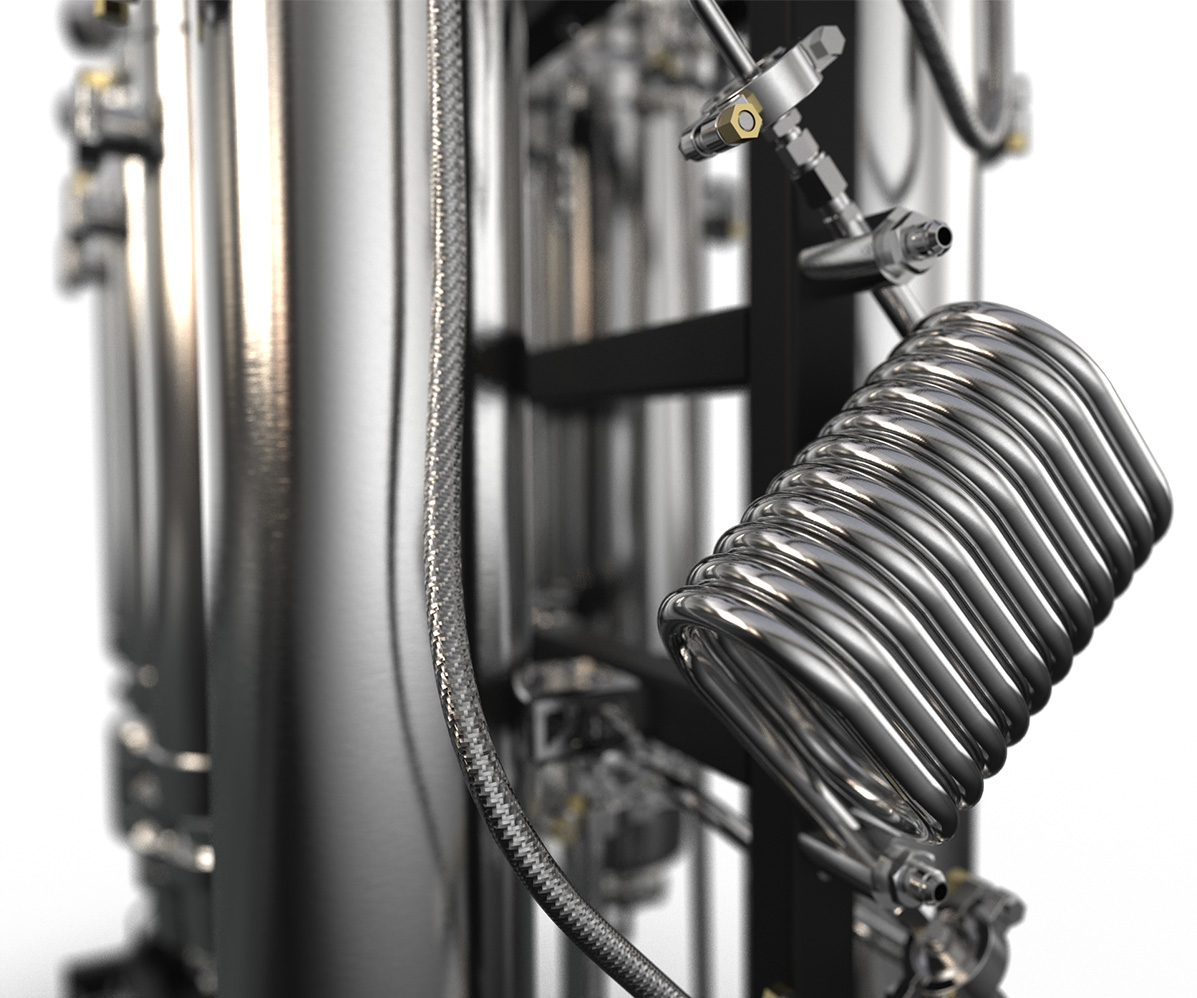 Passive Solvent Recovery
Active Solvent Recovery
Pros
Consistent Operation with Repeatable Results

Active solvent recovery is an efficient method. With easily repeatable procedures, it enables strict adherence to operating procedures for replicable results.

Improved Recovery Time on Legacy Systems

For older solvent recovery systems, the addition of a pump will increase the speed of solvent recovery, allowing for greater efficiency. Upgrading these legacy systems is a cost-effective way of increasing solvent recovery time without investing in an entirely new system.
Cons
Potential Repairs, Maintenance & Downtime

Active solvent recovery systems potentially require more repairs than passive ones due to the addition of the mechanical pump. Additional maintenance and repairs mean more operational costs as well as downtime while machines are being worked on, decreasing the amount of time they're operational. As with all equipment, routine maintenance can mitigate the need for repairs.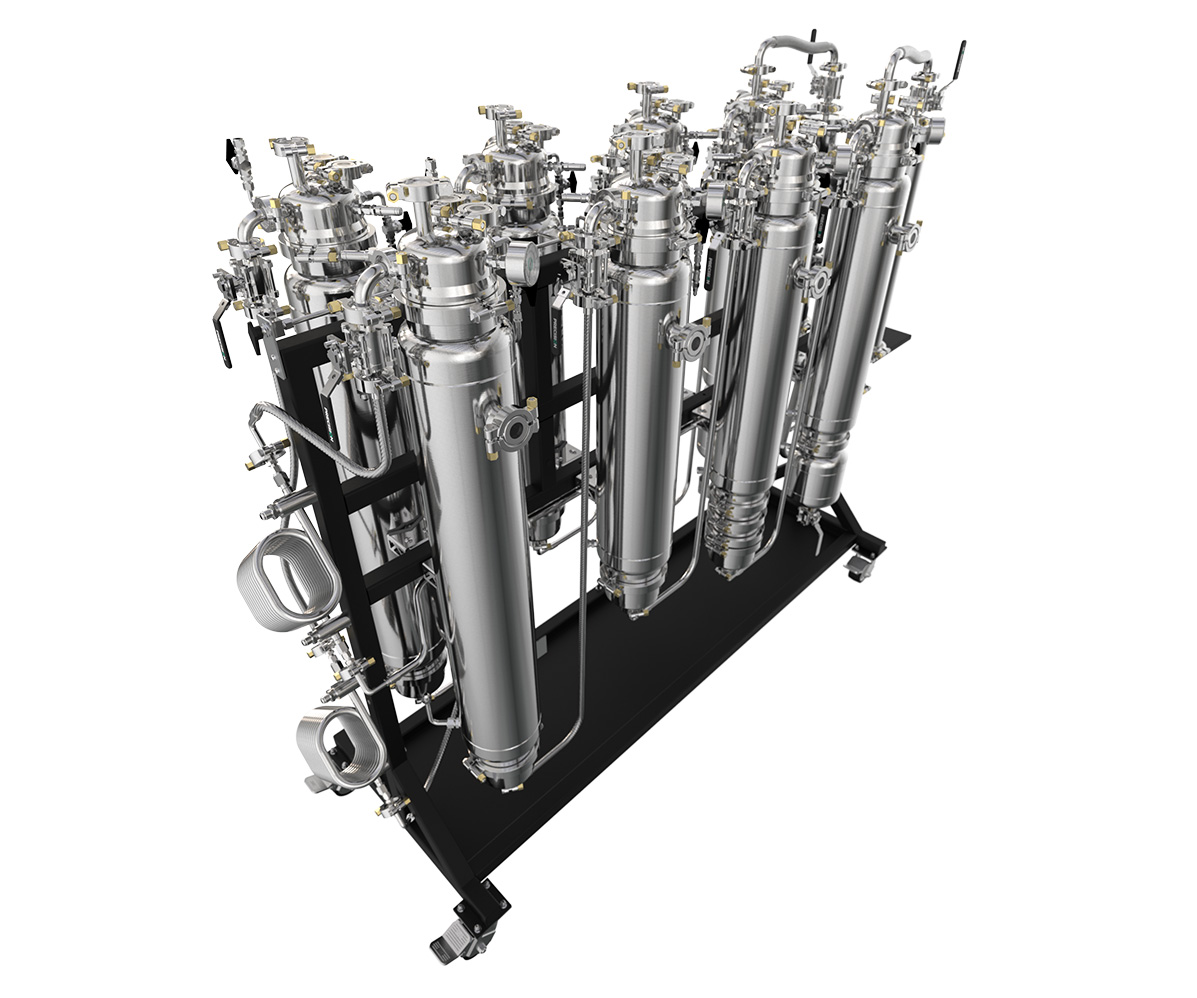 Active Solvent Recovery
Speed
Active solvent recovery systems haven't changed much in the past decade, but recent innovations have revolutionized passive systems. For legacy systems, adding a mechanic pump will hasten the solvent recovery process, making recovery speed a key difference. However, with recent passive system innovations, recovery speed is no longer a major difference between new systems.
In the PX series from Precision, several innovative upgrades have sped up the passive recovery process:
The ability to run the closed-loop system at ultra-low temperatures
Application of consistent pressure
Increased evaporation due to falling film
A 1-inch vapor line for additional throughput
While the difference in recovery time between new passive and active systems is no longer a key factor, the speed of an individual set up will vary and it's important to take note of processing times when considering solvent recovery equipment.
---
Purchasing Solvent Recovery Equipment
Every extraction operation has unique requirements and preferences—not to mention geographic and regulatory limitations—all of which must be considered when selecting a solvent recovery system. Thankfully, our extraction experts are here to help! We're ready to help you build the extraction lab that's best for you.